Angelica International School (AIS) is the first English medium school in Savar approved by Edexcel UK. The school was founded by Late Md. Shahjahan Kabir in 1997. The school started with around 30 students following the British Curriculum from Nursery to class STD-IV. With the demise of the founder principal in 2013, Hasina Akter, Principal, took forward the school where it stands today with a total of 400 students and 60 staff members.
23 years since the school's inception, the school has always believed in quality education and strived for a stress-free, creative and co-operative environment.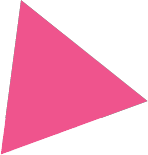 Mission: To develop every child as a representative of Almighty Allah and a self-motivated agent for the welfare of whole human being.
Vision: To build a beautiful, happy and peaceful world.
Strategy: 
Founded in 1997, Angelica International School (AIS) was then the only institution of its kind at Savar. At the beginning it was not an easy venture due to several restrictions and institutions. But late Shahjahan Kabir having ignored those odds took venture to start it for the cause of his noble mission and vision. Since it has been long 23 years as AIS continues to develop. But the pre-mature death of Shahjahan Kabir in 2013 was an irreplaceable blow. In spite of that AIS has sustained and remained on the track of gradual development with the tireless efforts and concentration of well-wishers in general and the management committee in particular. Shahjahan Kabir got AIS registered under the Edexcel UK in 2008 for direct participation of the students in the IGCSE 'O' Level & 'A' Level exams. The students of AIS started participating in IGCSE 'O' Level & 'A' Level since 2007 and since so far they have been achieving outstanding results in IGCSE 'O' Level & 'A' Level exams. Besides, we have opened English Version of National Curriculum since 2012 for the intakes of class four leading to S.S.C. We also give emphasis on preschool and primary school sections and extracurricular activities. We do believe every child is potentially the light world but at the same time it can be darkness, if the right kind of education, orientation and trainings are not provided.

In order to equip them with proper education, training and orientation, AIS has adopted an innovative and dedicated approach of latest teaching techniques and kept pace with the ever changing ideas of those techniques.